Main content starts here, tab to start navigating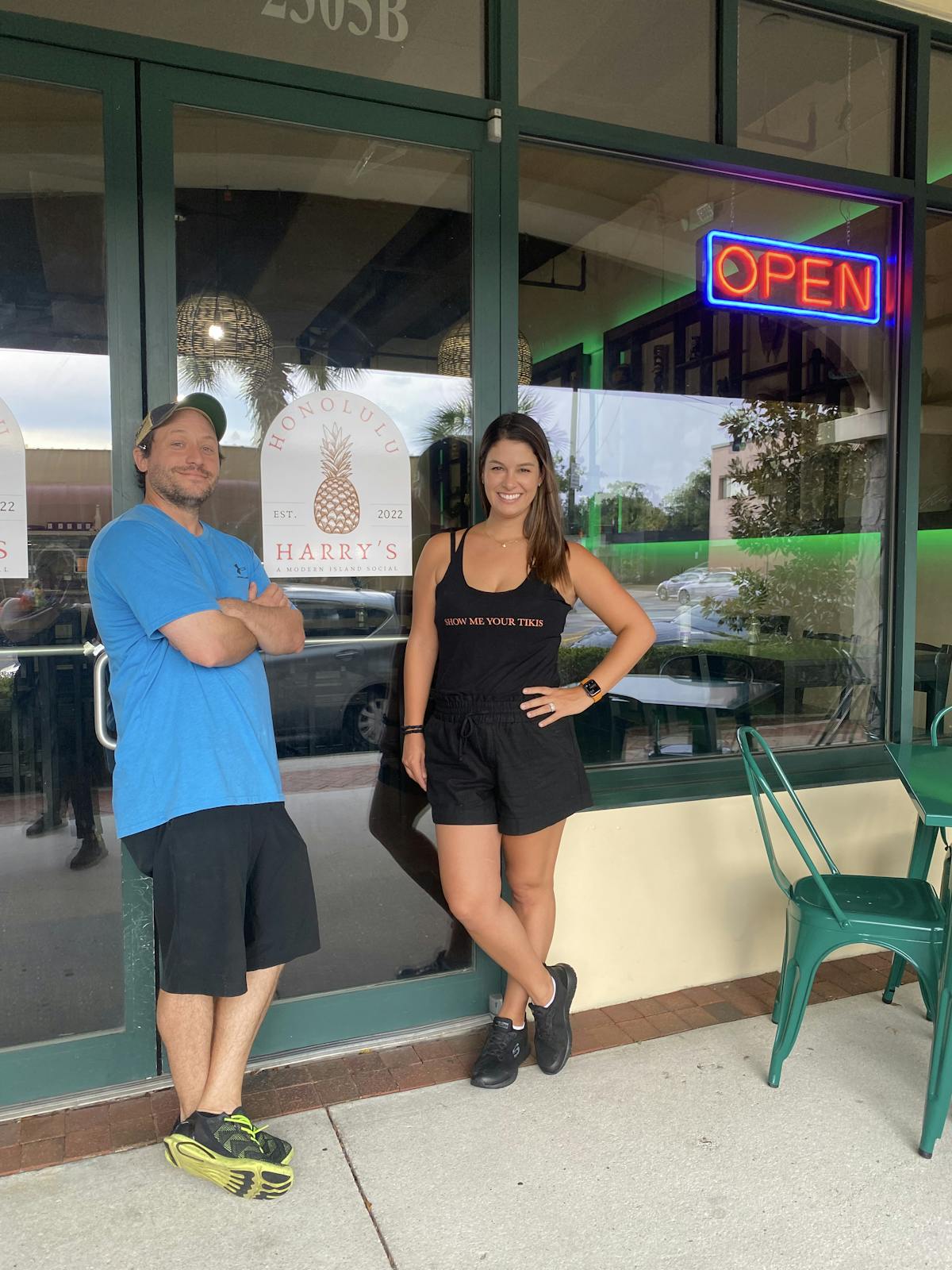 Dustin & Alexandra Schatz
Owners and creators
Dustin and Alexandra Schatz are locals to Orlando, Florida and have spent the past 10 years in the food and beverage industry. The two fell in love with Tropical cocktails and Key West and in turn created Honolulu Harrys. They wanted to bring the Island Life to College Park.
Dustin has spent many years opening bars and restaurants and has a passion for creating cocktails. Dustin is all about a smile and some flip flops. A lifelong lover of rum and tropical cuisine allowed Dustin to envision this project. The cocktails you will find on our menu have been hand crafted and taste test approved by him. There is no greater achievement than perfecting his Mai Tai recipe.
Alexandra has spent the past 10 years working for large beverage suppliers and distributors as well as bartending. Alex graduated from UCF with a degree in psychology and felt there was no better way for her to use her degree other than getting into the beverage industry. The best conversations happen over a delicious cocktail.
The Schatz family wanted to bring their professional experience together to form a fun and inviting concept for the Orlando community. Alex has designed every aspect of this project and you will find her cheesy sayings all over the restaurant as her "staple". When the two are not running around Honolulu Harrys, they are chasing after their two sons Wrigley and Lincoln.
A note from the Schatz's:
"We hope that you will enjoy the love and passion we have put into this project. We have truly poured our heart and soul into this. Our goal is to create an atmosphere where locals feel like family, business meetings are fun, families are more than welcome, and you may even get a break from 'real life' to feel like you are on vacation at Harrys. Please join us for dinner or drinks with your friends, family and colleagues. We look forward to meeting each and every one of you."